Research interests
Bioinformatics in Human Genetics/Genomics: Genetic analysis of human complex diseases; Genome-wide association study(GWAS); Epigenome-wide association studies (EWAS); Copy number variations; Gene expression; High throughput sequencing/next generation sequencing; Personalized medicine; Precision medicine; Big data
Bioinformatics in Proteomic etc.: Protein function and structure prediction; Protein design; Protein folding; Protein-protein interaction; Machine learning methods; Data mining;
Reviewer
Bioinformatics,Journal of Computational Chemistry, Journal of Medical Genetic, Journal of Biomedical Informatics, PLOS ONE,Journal of Computational Biology
Skills and Teaching Experience
Experienced with skills of supercomputing or High performance computing(HPC), statistical genetics, bioinformatics and computational biology; Experienced with handling large scale GWAS datasets and high throughput sequencing data
Skillful in writing programs with ANSI C/C++ and linux shell scripts including Bash/csh, awk, sed etc. Familiar with Python,Perl, Java, FORTRAN, MPICH ,R and TCL;Familiar with MySQL/MongoDB Database; Based on Apache/IIS using HTML, PHP or ASP to develop website.
Laboratory Administrator of computer cluster (Unix/Linux) and network system
Highly developed ability of teamwork with experimental biologists.
Tutoring undergraduate and graduate students in research.

Science News/Press
1.New method helps link genomic variation to protein production.
ASHG pdf
2.Science Daily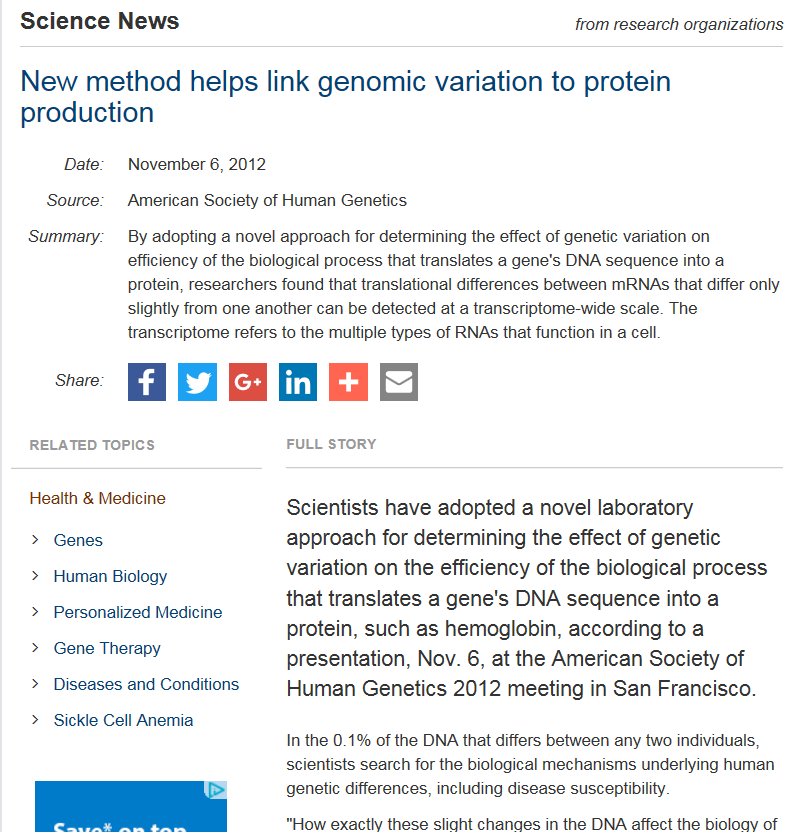 sciencedaily releases
3.ASHG/Charles J. Epstein Trainee Awards for Excellence in Human Genetics Research
ASHG 2012TraineeAwards listingpdf